stem cell therapy for arthritis in dogs and pets
How Does it Work?
This ability arises from repair cells that are found throughout our body. In the case of injury or disease repair cells are mobilized to damaged areas to attempt to fix the problem.
Due to injury and/or age sometimes our own repair abilities can use a jump-start. By using the pet's own repair cells isolated from fat tissue in the body, this repair ability can be applied to areas of need

Is My Pet a Candidate for Treatment?
What is the one word to describe Actistem Therapy?
In a recent survey, pet owners were asked to describe their pet's experience with Actistem Therapy in one word.
Some of the most common words used were:
Life-Changing
Awesome
Miracle
Amazing
Remarkable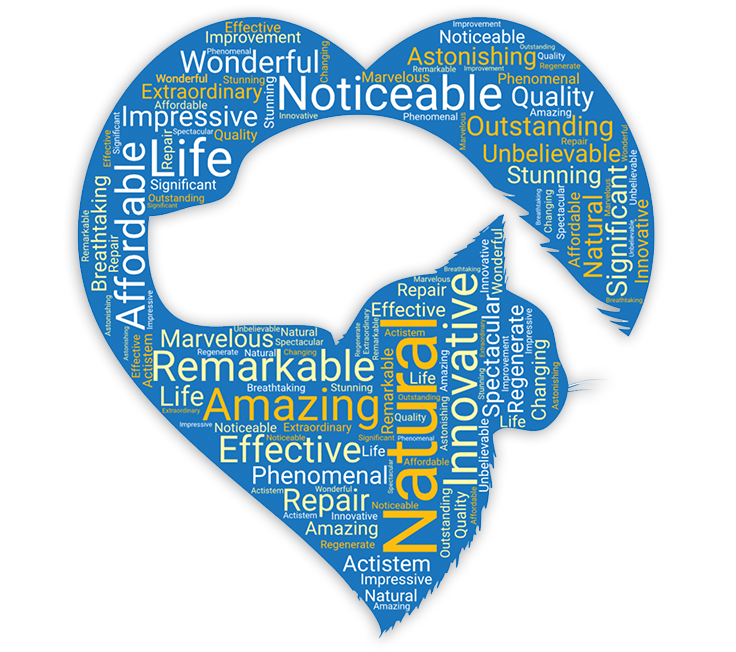 What are Pet Owners Saying?
In a recent survey, over 200 pet owners were asked about their experience with Actistem Therapy for their pet. We spoke with pet owners from across the country whose pets were suffering from conditions like arthritis, hip dysplasia, soft tissue injuries, and more.
Increased Quality of Life
"I couldn't support Ardent anymore than I do! I have had three pets who've received stem cell therapy using Ardent technology, and I'd do it over and over again! I highly recommend their services, and finding a veterinarian that uses Ardent!"
– Tasha
I would like to thank you all at Ardent, as your services allowed Ocho to have an amazing life, with hundreds of miles of hiking and running on trails. I miss him so much! Again, thank you for allowing me to extend his life and enjoy his company all these years."
– Michael
Is My Pet a Candidate for Treatment?
What is the Cost of Treatment?
Ardent Animal Health certified practices are trained on same day treatments. This reduces expense to the pet owner and allows the treatment to be priced similar to most veterinary surgeries.
Unlike similar human procedures this treatment is covered by major pet insurers. Ardent Animal Health partners with Scratch Pay a revolutionary and convenient APP for pet owners to pay for veterinarian services.