In 2020 we conducted a survey of pet owners with pet's treated with Actistem Therapy. We spoke with pet owners from across the country whose pets were suffering from conditions like arthritis, hip dysplasia, soft tissue injuries, and more. We focused our efforts on determining satisfaction, likely to recommend, and if the therapy improved their pet's quality of life.
Increased Quality of Life
WHAT IS THE ONE WORD TO DESCRIBE ACTISTEM THERAPY?
In a recent survey, pet owners were asked to describe their pet's experience with Actistem Therapy in one word.
Some of the most common words used were:
Life-Changing
Awesome
Miracle
Amazing
Remarkable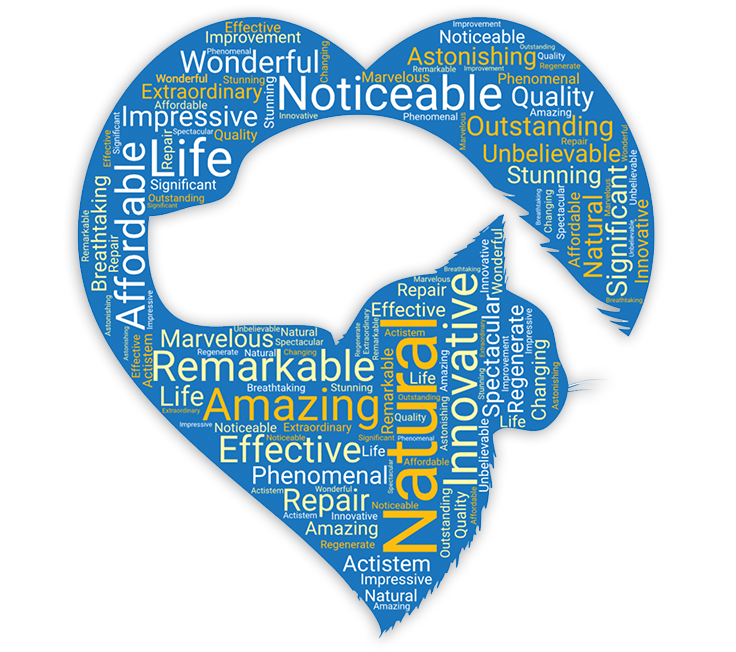 A year ago, she couldn't walk on either of her back legs due to pain from injuries. As you can see, she is happy again, out walking the trail with us and able to play with our other dog. So glad this treatment was available, and we chose to give it a try.
My sweet Cairn Terrier, Atticus, thinks he's a cat, constantly jumping on and off furniture and high places. Sadly his four year old knees and joints just couldn't handle it. He was in so much pain, that one day he couldn't even put weight on one rear leg. Thanks to the very best veterinarian in the world, Dr. O'Brien was able to diagnose and recommend the stem cell treatment. He is just 8 weeks out from the procedure and doing great. I would recommend it to anyone whose pet is suffering from joint pain like Atticus was.
Needless to say, was extremely pleased with the therapy and was so relieved that this procedure was an option for Banks instead of the typical surgery. He recovered fully and is very active. I was so impressed with how well it went, that I recommended the stem cell alternative to a friend of mine whose dog also tore his ACL. It was successful for her as well. Glad to know that "going under the knife" is not always the right answer.
Is Actistem Therapy right for your pet?
Contact us today to find a Veterinarian near you that partners with us on Actistem Therapy for pets!