Danger arrived to a camp in eastern Afghanistan in November 2018. He was brought to the camp by an Afghan guard that held the little guy in the palm of his hand. Two retired Master Sergeants, Vince a former Army Green Beret, and Tony, a former Marine Special Operations Raider immediately took an interest in the little pup. Tony and Vince made accommodations for the little guy within a small mud hut located in camp. His new roommates were two goats named Jackie, and Jackson. Dangers first three months were spent playing around camp with his two new roommates and sucking up all the attention he could get from members of the camp.
Realizing Danger would never have the same quality of life in Afghanistan as he would in the United States, Tony and Vince decided to try and find a way to get him to America. A non-profit organization named Nowzad was contacted to help assist with the preparation and transportation process. With the help of family, friends and other generous donators, both men were able to raise the $5000.00 needed to get Danger to a new home in the United States.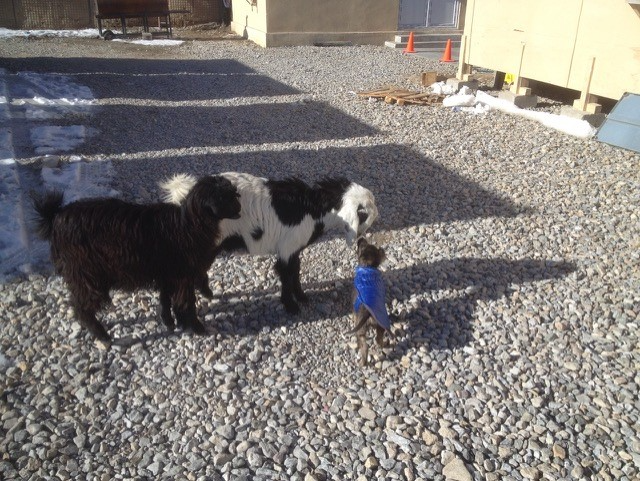 At three months of age Danger began his trip to the U.S. which took him from Afghanistan to United Arab Emirates, to London, finally arriving in Phoenix Arizona where he now lives with Vince and his wife Marcy. Several days after arrival to Phoenix, Marcy noticed Danger would cry when getting up, and limp quite a bit throughout the day. After consulting with the Veterinarian and several x-rays, it was determined that Danger had a right shoulder cartilage lesion and would need surgery. It was also suggested it would be best to contain an amount of his stem cell for future use if needed. Danger now leads a normal healthy life, loves attention, and would play all day long if allowed. He enjoys long walks in the fresh air and daily visits to the dog park to play with other dogs.